10 Lessons from Jim Turley for any Business.
Akash Vats

28 December, 2020

0

1M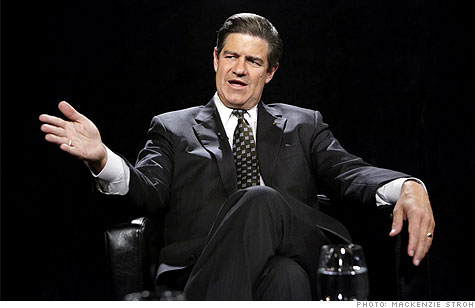 10 Lessons from Jim Turley for any Business.
Jim Turley started his long-lasting career with Ernst & Young in the United States. He held a series of leadership positions in Ernst & Young. Jim Turley's company's motto is to make the world understand that the coming generation needs varied experiences and high-quality education to succeed. Ernst and Young is a kind of theatre association that helps disadvantaged youth and gives them a chance to prove their worth. His company has helped more than 500,000 children and youth succeed in the arts by sustaining the theatre arts education. Jim has been known to give lessons of motivation to both his team and the youth who aspire to work for him.
Below are ten of those mind-wobbling lessons which may help every entrepreneur around the world:
1. Talent can never outweigh hard work.
Nothing can ever beat hard work in life. Having loads of intelligence and talent who sits silently without doing any work will always loose in front of the one who has less talent but is ready to work his heart out. Yes, talent and intelligence are necessary, but hard will always outweigh them. Taking calculated risks and sticking to them no matter how bad the situation gets should be the motto to run any successful business.
2. Confidently accept your mistakes.
Perfection is necessary, but even god can make mistakes. Everyone has some holes and faults, no matter how successful or unsuccessful they may be. Instead of covering up mistakes, accept them, face reality, and move forward. Confidence only comes to those who possess the quality of self-acceptance.
3. Learn from the past.
The best teacher in life and business is past experiences. A successful businessman always tends to learn from the mistakes which he had committed in the past. People usually focus on the future, and having a plan set for the future is important one should never forget to learn from the past. Learning from the past is something one needs to understand for both personal and financial sectors of life.
4. Invest in education than money.
A truly successful individual will always understand that the best investment made in our life is education. We will still get numerous chances to invest in life, but education provides you with pretty few opportunities to invest. Remember one thing that education will never end when a class does.
5. Financial gain should not be the only point of attraction.
Never travel a road that only shows a financial gain. Yes, making money motivates one and all, but one should always have tha burning desire for what he/she is doing. You must always have a passion for every decision that you take.
6. Grow in stature but stay grounded emotionally forever.
Respect every individual you come across irrespective of their status or what kind of work they do. Everyone wants to be loved. Show unconditional love to your friends and family, and never forget about them no matter how much work you have to accomplish.
7. Grab every opportunity that knocks on your door.
Never make a mistake of discriminating between opportunities that life provides you. Never judge an opportunity too soon. Life may sometimes give you an option that is entirely out of your wheelhouse but never just let it go again soon. Think over and assess the opportunity before jumping on to decisions. Because sometimes, you never know what a small business opportunity may bring to you in the future.
8. Health is wealth.
Sacrificing health for success is absolute of no use. Nothing in the world is as essential as your health. A stable working mind will always think better than a mind that has to think about the body's bad shape.
9. A big is always a small first.
An entrepreneur should never be afraid of starting a small business. It is his thinking and values which he has to apply to take the company to great heights. People think that they need a lot to go somewhere in this fast-growing world. Everyone has to start somewhere, and one must understand that it takes a lot to start small.
10. Calculated risks give faster success.
Let one thing be evident that it is OK to take risks without a doubt. To be frank, it is sometimes great to take risks. However, calculating the consequences of taking the risk before assuming it is indispensable. Uncalculated might sometimes prove foolish and reckless, but the calculated ones always tend to reap great dividends.
Conclusion
No matter what path you take in your life or wherever your professional goals may take you, there will always be specific life lessons that you can apply while building up your business. Keep these lessons in your mind and success will definitely kiss your feet.
about author