10 ways to grow your business online
Tanisha Pal

20 February, 2021

9

7M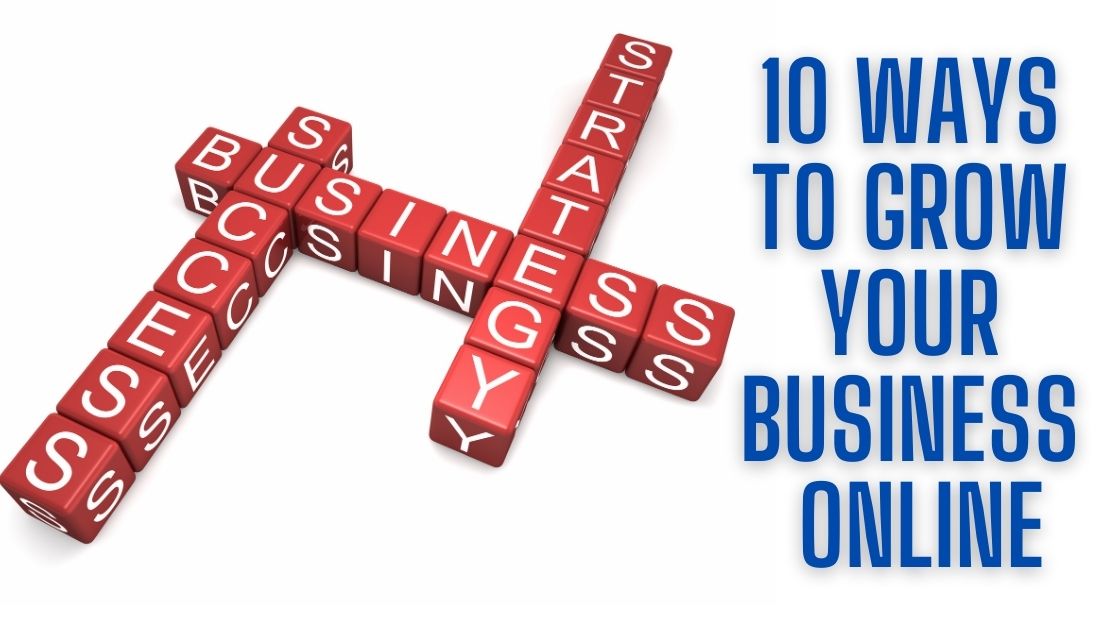 Operating a business requires a lot of commitment, patience, and preservation. Your passion for the company also makes a lot of difference in how much effort you will give to keep it going. The internet is one of the biggest market hubs globally and is full of diverse businesses that grow using their unique strategies.
If you run a business in collaboration with an e-commerce website, such as Etsy, you should always watch how they can help grow your business online. When it comes to a prospering business online, you can use various strategies according to the situation. Many companies that get tunnel-visioned into the idea of success can stumble on an obstacle they aren't paying attention to.
1. Have a unique and appealing website
Your creativity may not feel unique in the sea of similar websites, but if you dedicate time to designing a good website, it will be worth it. Websites are the first impression of an online business in a visitor's eyes, and a good website can be an instant conversion factor. Websites with straightforward navigation help people see what they want to see with ease and without much hand-holding.
Your website also needs to be responsive and fast, with peak quality servers giving information. If you are in partnership with an eCommerce website, this process should be easy as most eCommerce companies have excellent websites. Amazon, Flipkart, Facebook all offer a reliable website to publish content for public access. You will not have to invest significantly, but your reach will also be smaller than an independent google-my-business website.
2. Mobile-friendly website
Making a mobile-friendly website is a little tricky, as all of them have various sizes of screens. But if you hire a company with expertise in this regard, you can have a mobile-friendly website for almost every device in the market. Mobile devices are the most commonly available computing devices, and you have to benefit from that to be significant in the online marketplace.
If your website is available for more devices, you will have access to a better userbase, and in turn, you will collect usage data. Data analysis through Google Analytics is very beneficial in any online marketplace, so you should not ignore the more significant userbase of mobile-devices. Facebook is a big marketing social media platform in many Asian and European countries, and you can set up a profitable business identity through that.
3. Social media marketing
Social media marketing is as big, if not bigger, than mobile device userbase. Moreover, social media marketing is a very booming business all around the internet. There are numerous types of social media platforms for different uses, and each provides with their kind of marketing benefits. Facebook is undoubtedly the marketing hub with the biggest userbase from all around the world and will host considerable opportunities to grow your business online.
Facebook as a platform knows the userbase's needs and adapts to them, and now it also has a marketplace section because of social media marketing benefits. You can also get premium benefits with Facebook if you sign up for their advertisement subscription. Google also has significant advertisement benefits for your online business, regardless of its stand as a search engine. Twitter offers push advertisements to people who might fit in your organization's niche.
4. Email marketing
Everybody in this world at least has a working email, that's for sure. A lot of people do not have email, but that population is comparably small. Some people think email marketing is fading out, but the numbers will tell you otherwise if you see marketing research. Email marketing is a process of mass-sending commercial emails to the people who subscribe to your newsletters.
The email marketing method is quite adequate, as people willingly sign up for newsletters most of the time from your online business. You can reach a global audience and generate extra revenue on the side if you are successful. Email marketing is also the most straightforward marketing method to automate with many different email automation software, for which you have to pay a minimal price.
5. Study your competitors
Google Analytics is a beautiful tool that can help you study and predict your next move. But the science comes with the benefit of letting your study your competitors as well. You can find what strategies work with them and find similarities between your companies. Studying your competitors can let you have the upper hand over their system, as you can counter your losses with better campaigns.
You can google my business and find out their strategies to drive traffic to their website and how their social media networks work. You will find out your competitor's weaknesses and how you can keep a tab on them with ease. You can also look into their advertisement campaigns to see how they try to divert traffic.
6. Optimize your content
According to various research, data suggests that the first page of google search results is the most dedicated in surfers' eyes. Every website on the web aims to reach the first page while competing with different peers. The way to get to the first page is through search engine optimization, which will get you more traffic for little to no compromises, and is one of the fastest ways to grow your business online.
Every search query comes with specific keywords, and you have to find out which popular questions are related to your website's content. When you form the content of the website, include keywords to increase the relevancy of the website. When you accommodate a larger audience, you will be getting more conversions to customers for your online business. The internet is full of many different SEO companies who will analyze your organization and find the best keywords for your content.
7. Try increasing the website traffic
Website traffic can most directly relate to your website's conversion rate and helps get better spots in search results. You can use SEO to add value to all your content that you post on your website. Your content's primary goal is to be relevant to as many popular queries that match the Google-my-business website's niche. You will also have much scope to build upon if you know which niches you can expand upon.
Another option is buying traffic from websites that offer it. Google and Facebook are the most prominent establishments that help exchange traffic. Google premium advertisements will get you a higher spot in search results, depending on a little on relevancy with Google analytics for ads. Independent advertisement websites such as social media websites charge money depending upon your needs. In contrast, Google ads are a hub of advertisement exchange. You can find many advertisement companies as well which offer similar services.
8. Publish quality content
Your content quality is also highly beneficial for your website, and people will be more willing to buy from a website with engaging material. You should know your organization's niche, and your blog selection will help you grow your business online. Researchers have seen that more than eighty-two percent of marketers experience a positive return in their blogging investment.
You have to study the content you post on your website to find how you can increase your online business reach. You also have to choose your niche carefully, as you want to cater to an audience interested in your products. Advertising to the wrong audience is an investment in waste, as you are significantly less likely to gain any conversion.
9. Provide quality products and services
People automatically suggest your product to their peers if they find any value in exchange for what they paid. You can generate some fantastic leads with this strategy and expand those leads to more channels. As a product manufacturer, the last thing you want is people getting disappointed after buying your products after you tell them, "Google my business." When customers start leaving positive feedback on your page, it will lift your production's overall mood.
Becoming a reputable manufacturing organization is possible if you know how to please your niche. You should always analyze the data with Google Analytics, which you receive from your website's interaction to see what interests customers the most. If people leave feedback, do reach back to show you care about what the customer thinks. Gaining the trust of your customers will go a long way for any online business.
10. Offer customer support
Customer support is essential because manufacturing defect risk exists in every product in the world. If you provide a warranty for your products to perform for a certain period, you will need to assist people who get defects in their products. To give the customer trust in your product, you will have to invest significantly in professionals who know how to manage customers and help you grow your business online.
You will have to research customer support significantly to know what type of queries you receive from calls on average. You can later pay attention to different aspects that customers dislike and diminishing those from your products. The Google analytics process might sound daunting at first, but you can analyze call data for further conclusions.
In conclusion
Responsibility to grow your business online is not a modest task, but it is not impossible either. With the availability of mobile devices in the current era, online marketing is at its best. You can easily find your niche and form an audience who dedicate themselves to your organization. The above-written strategies are some of the most successful ways of surviving the online market competition. You can find your path by using the data you see from your niche and build on that.
Frequently asked questions
How to grow a business faster?
Answer- You can grow your online business faster by getting premium features of search engines and social media websites. eCommerce websites also offer many advertisement features to push your product to more visitors. The artificial intelligence in the push algorithm is very accurate with the nice your advertisement will go to. You cannot go wrong with online marketing as the data in the collection over the years is what we see in intelligent push algorithms.
How to make your online business successful?
Answer- You have to invest significant time into managing your online presence to grow your online business. You can use SEO and Google analytics to get a better spot in search results, which will get you more traffic. Posting engaging content is also essential in growing a presence and getting users to trust your website. Product descriptions alone are good enough for conversion if you get an expert to write them for you. You will also have to grow a social media presence to help your fans share your online identity.
How to grow your small business with marketing?
Answer- You can use reliable online business marketing to find your organization's best reach in online seas. The online marketplaces host several different niches and people who have profile identification trains in their computers. The cookies which websites leave on your computers are also a good help in promoting online marketing campaigns. You can implement cookie reading and implementation properties in your website to increase its reach.
about author