Rohina Anand Khira, Owner of AA Living
Akash Vats

03 March, 2021

0

2M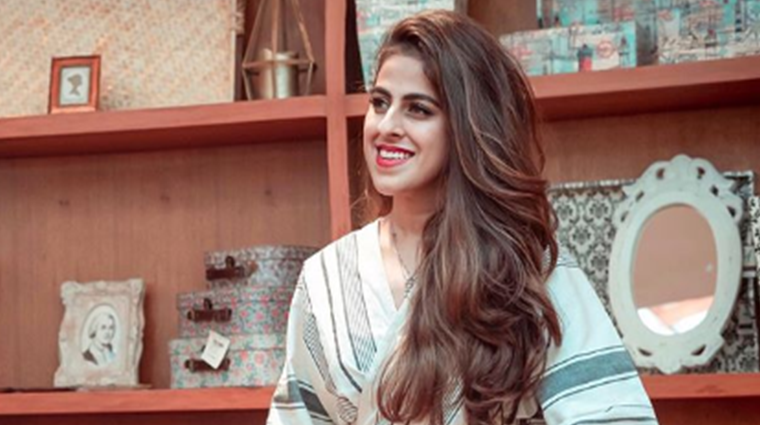 When India became independent, Prime Minister Jawaharlal Nehru saw India's foreign reserves were getting spent in buying costly cosmetics. It was draining vital foreign reserves for the nation that could have otherwise been used to purchase oil, food, and heavy machinery, which was not manufactured grossly in India at that time. So our Prime Minister requested JRD Tata to build a cosmetics brand in India.
A brand that would be of world-class quality but would be made in India and, as a result, would not be draining foreign reserves of the nation. It would also be giving employment to Indian citizens involved in the manufacture. That was the birth of Lakme and also the birth of spirit to manufacture 'world-class' in India itself, for Indians, by Indians. That's the spirit that guides Rohina Anand Khira, the founder of AA Living.
The New Age Woman Entrepreneur
Rohina Anand Khira created a new milestone when she became an entrepreneur. She always wanted to do something new, create world-class. Born in a family of textile business, in Mumbai, she completed her schooling in Mumbai. After that, she graduated from the University of Leeds. After that, she returned to India with a passion for entrepreneurship. To create something new and side-by-side of exceptional quality and value, she acquired Ajay Anand Living, an export house textile in South Mumbai. After she acquired so, she renamed it 'AA Living' and transformed it into a high-end boutique brand and made exclusive décor design, visual merchandising and branding her sole target.
She wanted to produce world-class soft furnishing available to Indians at a reasonable price. She efficiently started managing her social media account, continued an effective digital media campaign for her brand, and quickly made her organization a success. She won awards from different organizations to contribute to social media, which ultimately positively impacted her production and made potential customers knowledgeable about her creative work. She has a vision of creating beautiful and creative interior textiles and making them available to customers at a reasonable cost, and she and her organization follow that.
Philosophy of AA Living
Business ideas of AA Living are providing exceptional quality bath textiles, rugs and accessories, beds, and other such interior textile products to customers and giving them an excellent buying experience. It aims to create its products keeping in mind the value of creativity and beauty and delivering its customers the best designs for making their home a beautiful place. AA Living creates its products in a fashion that they are durable, long-lasting, and gives the most value to the customers who buy so. To earn money is not what drives the spirit of Rohina Anand Khira. It is the spirit of creativity, beauty, quality of the products that satisfy the customers and gives them value on getting the products from AA Living, is the inspiration of Rohina Anand Khira.
On the matter of quality, AA Living is highly committed to generating customer value. According to the world-famous export company, Faze 3 Limited, AA Living has a high dedication to maintaining its utmost quality. It aims to provide products in parallel with international standards and are also safe in their construct with no harmful chemicals or other such things. AA Livings makes its products from ecologically sustainable raw materials so that it is the scope of business does not harm the environment. This spirit of AA Living aims towards sustainable development, keeping in concern about the environment makes it genuinely unique in the business.
The business also serves society.
A business that is firmly embedded in ethics is an asset to society. AA Living has proved so. With its high commitment to customer satisfaction, AA Living provides its customers with the best products at the right price. Its dedication to business, the ethics of business has resulted in tremendous customer satisfaction. The value which the customer gets with the product and the total buying experience is lovely in AA Living.
The experience includes staff members' behavior, the friendliness with which they treat the customers, the shop's outfit, etc. And in the process of giving satisfaction to the customers, another essential service to society is served. To generate reasonable customer satisfaction, AA Living has hired employees numbering over 2600, amongst whom 900 are women. This creates employment to a large number of people and helps to empower those women who have been employed. On the level of nation-building, this type of small step is tremendously essential.
To conclude, being an entrepreneur is not always difficult. It needs a passion for doing something new, contribute positively to society, and give value to the customers. And if one can maintain the spirit high, it is possible to do something new and be capable of bringing a change.
AA LIving Contact Details -
about author