ELON MUSK NET WORTH
Akash Vats

30 January, 2021

4

2M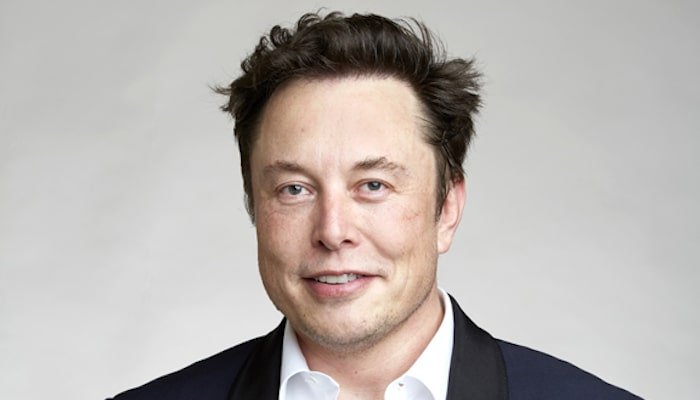 On 7th January 2021, the Twitter handle of Tesla Owners Of Silicon Valley tweeted, "@elonmusk is now the richest person in the world at $190 billion". This declaration by Tesla Owners Of Silicon Valley came after the share price of Tesla got a hike on Thursday. By Wednesday, the market value of the electric car company of Elon Musk, Tesla, has risen to $700 billion or £516 billion for the first time. This increase in share value has resulted in a hike in the net worth of Elon Musk that has helped him to get past Jeff Bezos, the founder of Amazon who was holding this position since 2017.
So, you might be now wondering how Elon Musk gained so much while the whole was losing everything due to pandemic. The main reason behind this growth of Elon Musk during the pandemic is online business work from home.
Elon Musk's Current Net Worth
January 2021, the world was all set to see a new richest person in the world. Elon Musk, an entrepreneur, a self-made billionaire, went past Jeff Bezos on 7th January with a net worth of $190 billion. But he was able to retain the top spot for only four days initially as Jeff Bezos took the top place again on 11th January. But, finally, on 14th January, Elon Musk regained the top position with a net worth of $182.9 billion.
This number of Elon Musk's worth is the result of the growth he experienced in 2020. Before March 2020, Elon Musk had a net worth of 24.6 billion, which grew astonishingly less than one year. Elon Musk had added over $150 billion during the pandemic that pushed him to cross Jeff Bezos with a thin margin.
Elon Musk had several startup ideas and has been implementing them for the last few decades. But, the reason behind his present success is his electric car company, Tesla. Elon Musk owns roughly around 22% share of Tesla. Within the last year, Tesla's share value has seen a massive surge of about 700% that has directly helped Elon Musk to earn a huge sum of money within a short span. Tesla has played a crucial role in Elon Musk's personal growth. But, Mr. Musk is not only limited to Tesla but also is a decent stakeholder of the aerospace company SpaceX. 2020 has also been a great year for SpaceX too, as for the first time, they have launched astronauts to space. This recent success of SpaceX has added more worth to Elon Musk's current run.
The Elon Musk Journey To Success
Do you know the first thing that Elon Musk sold? It was in 1983 when a 12-year-old kid named Elon Musk sold a simple trivial game 'Blastar' to a computer magazine. This deal was finalized at $500. This was the initiation of Elon Musk to be a billionaire. His second entrepreneurial experiment was starting a nightclub with his college classmate by taking a 10-bedroom frat house for rent. After his graduation, he decided to pursue Ph.D. at Stanford University, but he dropped out from there and launched a company named Zip2 with his brother, Kimbal. Zip2 was funded by several silicon valley investors. The company's role was to provide city travel guides to different newspapers like The New York Times, Chicago Tribune. Zip2 functioned well for years until it was bought by Compaq for $341 million. Out of this amount, Elon Musk got his first return of $22 million.
His next big thing was a banking company named X.com, which was started in 1999 for $10 million. Later on, X.com merged with Confinity, a financial startup, to introduce PayPal. But in the year 2000, due to a few controversies between the confounders, he was pushed back from the CEO position. In the year 2002, PayPal was purchased by eBay by paying a huge sum of $1.5 billion. Elon Musk being the major shareholder of PayPal, got $165 million out of $1.5 billion.
Being an entrepreneur, he had several business ideas in his head. Before the PayPal deal was proposed, he had started a company named Space Exploration Technologies or SpaceX. Later, he invested $100 million, which he got from the PayPal deal in SpaceX. This company was founded by him with a vision to provide cheap spaceflight to humans.
Alongside SpaceX, he launched an electric car company named Tesla in the year 2003. In 2006, he launched a solar energy company named SolarCity, which he gave to his cousins. But, later in 2016, SolarCity was sold to Tesla at a $2.6 billion deal. This went further for years, and the share price of Tesla gradually grew. In 2020, he had around $25 billion, which surprisingly or with online business work from home has grown to $190 billion by January 2021.
Elon Musk has been in business for a long time, and his innovative business ideas have paved the way for being the most successful person in the world currently.
about author