Health Start-Up Wellversed
Sunil Sharma

10 February, 2021

0

2M
As the modern world relies more on well-being and health, many start-ups and organizations are blooming in this sector. The original idea of establishing a start-up is to make online money and expand the business and presence. These businesses write their success story with strategic partnerships, business acquirements, and funding from other big ventures. One of the popular Indian health start-ups is Wellversed Health Private Limited. It is based in Gurgaon in Haryana, founded by Manan Khurma, Aditya Seth, and Ripunjay Chauhan. Having private ownership with enough capital backing, the company emerged in the health and well-being sector in 2018.
Details of the Company:
Well versed deals in providing ketogenic and low-carbohydrate dietary products to people. It is also a leading name in selling vegan food products like vegan meats. They have also launched products like keto cookies, keto sweeteners, and keto dark chocolate, which have zero calories and zero sugar for those who care about their daily sugar intake. They have also created the buzz around town for providing nutritious dietary supplements and beverages like green tea and organic coffee. Well versed is also known for health transformation and fitness coaching, which is very popular among the metro cities and tier I cities.
The Beginning:
When the company attended the first funding round in late 2018, it had seed funding in the first round amounting to $50000, with investment from entrepreneur Govind Rajan. The second round of funding occurred in September 2019, which included investment from Tejinderpal Miglani, the co-founder of the famous Indian financial services group Indiabulls.
In this round, Wellversed also found the attention of other big names, including Alok Mittal, the co-founder of Indifi Technologies Private Limited, and Rohit Chanana, the founder cum Managing Partner of Sacha Advisors. After attracting such big investors, they did not have to think twice about ways to earn money.
The motto of the Company:
By attracting too many investors in a short time, Wellversed has grabbed the attention of common people. According to the company's founders, the primary target is to grow more and provide healthy foods to the people. They aim to produce more than 50000 product units a month. By clocking a mammoth growth of 250% in 2019, they will be looking forward to better the figures and maximize the growth through their creative business ideas.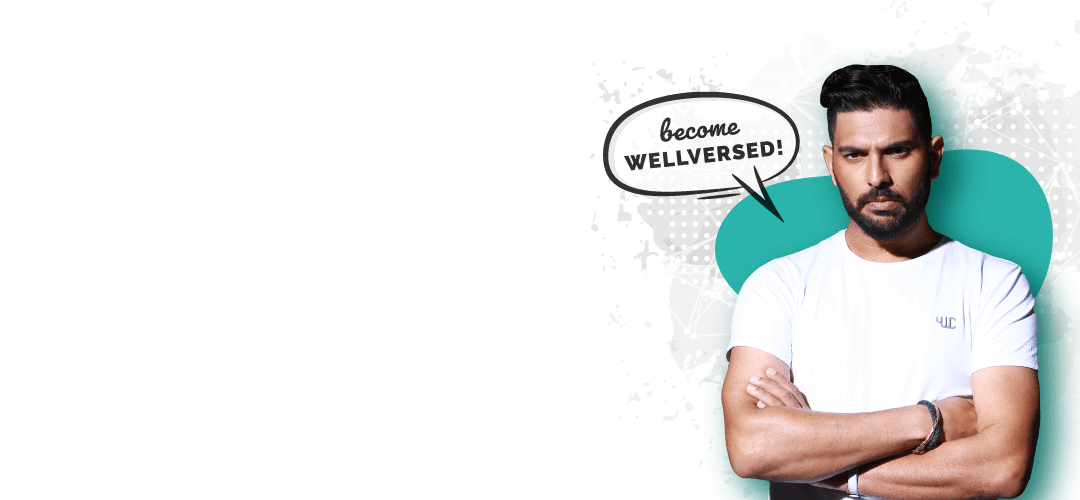 The Trail of Success:
With the huge funding in hand, Wellversed continued to produce goods and launch them in the market. In the process, it also acquired some big healthcare businesses. After their first round of funding in December 2018, they bought out Rimoy Naturals for a fair amount of money. This happened just within ten days of the funding round, on 1st January 2019. Nimoy Naturals is a Private Limited Company founded on 8th February 2018 and is located in Kolkata. They are engaged in the production, processing, and preservation of meat, fish, and vegetables.
After the successful year of 2019, where they made exponential growth in their manufacturing units, they continued their dream run. Even in the pandemic, Wellversed continued work from home and achieved funding from KLUB works on 1st August 2020. It is a financial innovation start-up from Delhi which have big investors and supporters. The valuation of Wellversed after this investment increased to a valuation of $75000.
The start-up also acquired money from YWC Venture, founded by renowned Indian Cricketer Yuvraj Singh on 29th October 2020. It is a fitness-based start-up based in Chandigarh, the hometown of Yuvraj Singh. YouWeCan Ventures is known for manufacturing various fitness products, supporting cancer survivors' initiatives, and supporting other ventures and businesses that deal with health and well-being. This was the third round of funding for Wellversed, and they declared that they achieved a valuation of nearly Rs 100 Crores.
In December 2020, Wellversed acquired another health and fitness based start-up named Sport fit. It is a Delhi-based start-up that was founded by Aaris Kalra in early 2019. It is a well-known business that has a good presence in and around Delhi. It is also popular among the fitness freaks for one-to-one physical activity sessions and diet counseling sessions. Around this time, Wellversed quoted that it has helped nearly 120000 health transformations even in the time of the COVID-19 pandemic.
Conclusion:
Along with seed funding from different ventures, Wellversed has also raised money from different individual investors. These partners have a minority share of the business. Well versed has a target of fulfilling one lakh paid health transformations by the end of 2021 and expanded the workforce of their team to 100 people. With a presence and popularity around metro cities, the start-up's next target is to dominate tier 2 cities and suburban areas around different tier I cities.
about author