Which movie has taught you the best Entrepreneurial lessons?
Akash Vats

14 February, 2021

3

2M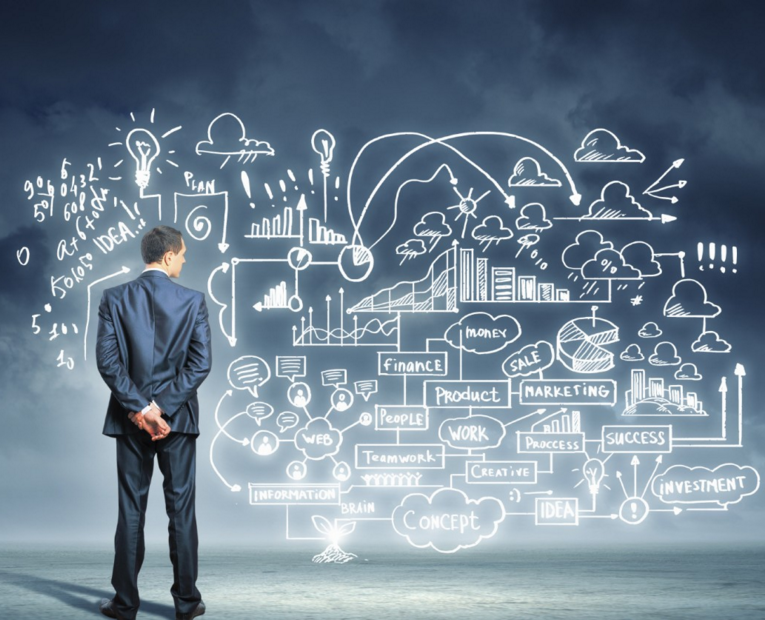 Entrepreneurship is a tough road for everyone involved in the corporate environment. Hard work for long hours only wields successful results if done religiously for a long time. Patience is also a significant factor that you can achieve with sheer dedication. You can also gather inspiration from books and movies that carry the compelling and pointed message you will notice if you allow yourself. Here we have compiled an engaging list of movies that will teach you how entrepreneurship can be and how intellectual entrepreneurs tackle difficult obstacles.
1. Citizen Kane
Let us start with the most discussed the least seen movie of all time, Citizen Kane, from the year 1941. The film won the 14th Academy Award for best writing, and the actors themselves used to be very influential at that time. The movie revolves around Charles Foster Kane's newspaper firm, and we get to know about how he built his mega-company. The film delivers a pointed message about how success in entrepreneurship is not all to achieve in life. There are many other essential things a person can forget about while pursuing business success. The movie is available on all major streaming platforms and has aged like a fine wine with time, as human behavior is somewhat predictable.
2. The Pursuit of Happiness
Will Smith was a very popular actor around 2006 with several good movies such as I Robot and Shark Tale. The film is based around Chris Gardner, acted by Will Smith as he leaves his challenging job as a salesman and tries his luck with stockbroking. The characters in this movie are very consistent, and the story itself is tight-knit. Chris Gardener struggles with money with his son Christopher Gardner as times get tough without payment until Chris passes. The story is a real autobiography by Chris Gardener, a successful stockbroker, and it is a story of how a man can lose almost everything but still keeps going.
3. Michael Keaton: The Founder
This movie is not that interesting on its own but offers some excellent advice about entrepreneurship and contracts. The cinema can polish your negotiation skills if you write things down and practice, and it's useful for marketing campaigns for sure. The film talks about Richard and Maurice McDonald and their experience with one of the most popular food chains they gave birth to. The United States is very passionate about fast food, and a long-lasting food chain company requires a lot of dedication to the craft. Pleasing everyone with your business is challenging but pleasing most people most of the time makes a food joint stand out from the rest.
4. Erin Brockovich
Another biographical movie from 2000, the film is on the life of Erin Brockovich. Erin Brockovich is an activist who helped a settlement during a direct-action lawsuit. The movie goes in-depth with Erin's life as she struggles with her job as a legal assistant in a law firm for meager wages. Erin is a single mother in the movie and has three children who penetrate the obstacles and Erin. The film is entirely emotional and has many lessons from real-life scenarios that tell the viewer how difficult life can get. Because the movie also tackles how Erin faces gender discrimination in numerous places as an entrepreneur.
5. The Big Short
The movie is a film adaptation of a book with the same name, written by Michael Lewis. Lewis talks about the US's financial crisis in 2000 and how several daily life changes triggered it. The housing market crash was the most significant contributor to the financial crisis, and a lot of investment mistakes happened around the same time. The movie revolves around three stories that go simultaneously: an ex-physician, a bond trader, and a FrontPoint partner. The three musketeers can predict the financial crisis incoming and can profit from it by reversing their plans. Lewis also talks about people from Wall Street who contribute to making the crisis worse than it is. The movie must-watch for investors and how even the most apparent patterns can go unnoticed by people.
In conclusion
The movies can be very inspirational for people who are looking forward to starting their own business. We have selected all films we list above with a lot of thought in mind. You can undoubtedly dive deep into the extremely notable characters acted and written to perfection by incredible writers and actors. The movies, which are autobiographies of outstanding entrepreneurs, can teach you about how corporate life works and the difficulties you might face on your way. Some problems are self-evident, and you can prepare yourself to deal with such incidents. Entrepreneurship takes a lot of dedication to the art of selling, marketing, and employment. Sometimes your employees will demand something very illogical, and you will have to manage them as well.
about author